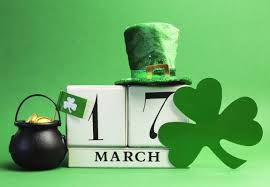 Although the temperatures have been feeling spring-like for the past several weeks, we can officially welcome spring and a whole new season of fantastic Juniors events starting this month!
First, a huge thank you to everyone to everyone who helped with February's events, including those who supported, donated to, and attended the Under the Sea Tea on the 11th. It was a fantastic success and a ton of fun! Later, on the 22nd, we hosted another amazing evening with Alaine Portner conducting a Mindful Medium Workshop, which was tremendously received and a new fan favorite. These events will help support our scholarship program and other initiatives, and we're very grateful for all the help we had in making them profitable and enjoyable for all.
Next up is our First Annual Daddy-Daughter Dance at Blackbook Boutique & Lounge; click here to purchase tickets: http://wdjuniorwomensclub.com/?page_id=2120 We're incredibly excited about this event and can't wait to see the girls and their adult guests dance the night away!
Don't forget, FIVE leadership positions are up for grabs at the May 10th Installation Dinner: Co-President, 2nd Vice President, Treasurer, and Federation Secretary, as well as Health & Home Life Chairwoman. These are all incredibly rewarding positions that can impact many people with a schedule that works for you; please let us know if you're interested.
Thank you to all of our volunteers who are participating in Read Across America next week; please ask the teachers to take pictures!
Final reminders, the March Board Meeting will be Sunday the 5th at 10:30am at Fiore's in Woodbury & the March business meeting will be Wednesday March 8th at 7pm at Riverwinds!
Thank you , and we look forward ot seeing everyone soon!
Aimee & Kerry, Co-Presidents